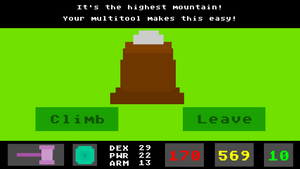 The Infinite Multitool Glitch is a glitch that forces you to reuse a Multitool during skill checks.
Reloading the game while you're in Hollow Earth will trigger this glitch.
You will have a 100% success rate when attempting to climb the Highest Mountain, cross the Lowest Valley, or skip the Widest River.